Sorry I have not posted anything in some time. Life sort of got in the way. Also I just really didn't feel like posting.....it's my blog, I can do what I like :)
Today I thought I would post about swaps.
The swap group that I am in has what is called a Yearly swap. 12 very talented people sign up and each is assigned a month. When that month rolls around, you send the other 11 people what you have made for them. So every month you get a package in the mail with some awesome miniature item to add to your dollhouse or save for the perfect miniature scene.
This is my second year being in this swap. Both times I had October. Last year I made a Halloween themed package since it's my favourite time of year. This year.....well....even though I had a whole year to come up with and make this years swap item I put it off....and now I am trying to get it all done and sent out as soon as I can. It's pretty much done, but I Just have a few little details to do.
I'd share what it is but since I know some of my followers are likely to receive one of these lovely little items, I will hold off until November before I post a photo.
Once I have that done and sent out, then I need to start on some new swaps that I have signed up for. Every month (I think now it is every other month), our lovely Swap Lady Fern, comes up with three 1:12 scale swap ideas and on 1:48 scale swap. Normally I join one or two because not all the themes appeal to me. This time though I jumped in and signed up for all 4. The themes are great and I know that I will use all of them. They are due to Fern by December 4th, so I will have to get right on them.
These are the themes:
Pantry Items - Items for the kitchen, boxes, cans, detergent etc....
Mickey Mouse Décor - Anything Mickey themed.
It's About Time - Anything to do with clocks or watches, sundials etc....
1/4 Scale Filled Shelf - A shelf filled with stuff.....oh the possibilities.
They are all great! I can't wait to get started on them.
I feel bad that this post has no pictures in it. So here is a picture for you.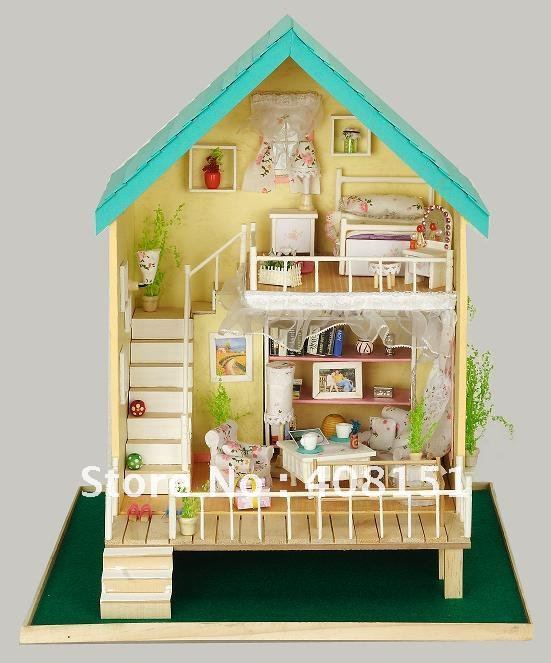 Saw this online, and I think I want to make it in 1/4 scale.